Tamil cinema and television industry mourns the sudden demise of actor-director G Marimuthu, who passed away at the age of 58 on September 8. The versatile artist was dubbing for his television show 'Ethir Neechal' when he suffered a massive heart attack, leading to his untimely demise.
Marimuthu, celebrated for his impactful performances in both films and television, was known for his candid and bold opinions, which often stirred discussions on social media platforms. He had recently portrayed a villain's sidekick in the movie 'Jailer,' further cementing his reputation as a versatile actor.
The tragic incident occurred at a Chennai studio while he was recording his lines for 'Ethir Neechal,' alongside his colleague Kamlesh. Despite immediate medical attention at a private hospital in Vadapalani, Chennai, doctors declared him dead upon arrival.
As of now, Marimuthu's body is placed at the hospital and will later be transported to his Chennai residence in Virugambakkam, where fans and well-wishers will pay their final respects. Subsequently, his mortal remains will be taken to his hometown, Theni, for the last rites.
Marimuthu's journey in the world of entertainment was a remarkable one. He had initially left his home in Theni with dreams of becoming a director in the prestigious Kollywood industry. His directorial debut came in 2008 with 'Kannum Kannum,' marking the beginning of a multifaceted career.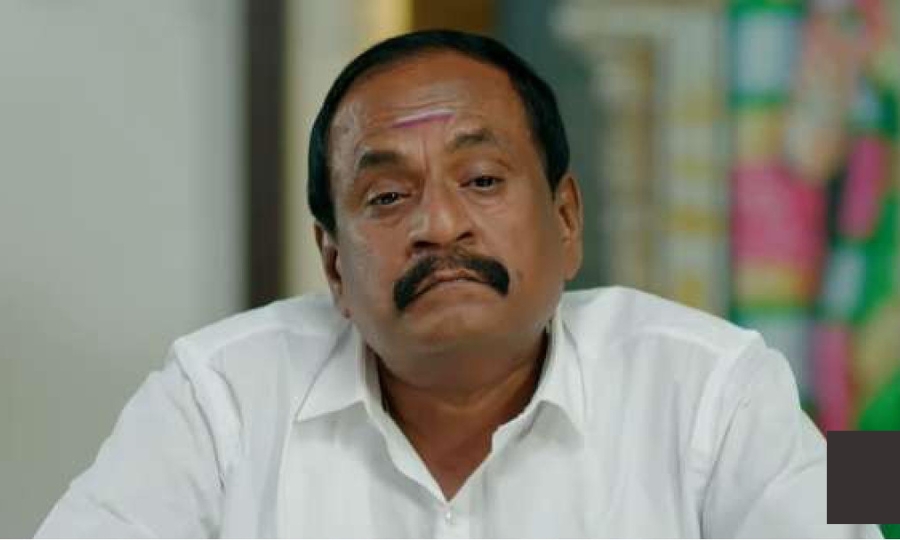 Apart from directing, Marimuthu took on various character roles in Tamil cinema and worked closely with renowned lyricist Vairamuthu during his early years. He also served as an assistant director on several Tamil film projects, showcasing his dedication to the craft.
Throughout his career, Marimuthu left an indelible mark on the industry with memorable performances in films like 'Vaali,' 'Jeeva,' 'Pariyerum Perumal,' and the recent 'Jailer,' alongside the legendary Rajinikanth. In 2022, he ventured into the realm of Tamil television with 'Ethir Neechal,' captivating audiences with his talents.
Marimuthu's influence extended beyond the screen, as he became a sensation on YouTube and a trending figure on social media platforms, thanks to his thought-provoking opinions. His moments from 'Ethir Neechal' often went viral, reflecting the widespread affection and admiration he garnered.
The untimely demise of G Marimuthu has left a void in the hearts of Tamil cinema and television enthusiasts, and his legacy as a gifted artist will continue to be celebrated by fans and colleagues alike.