In a significant turn of events, Congress MLA Mamman Khan from Haryana's Ferozepur Jhirka has been arrested in connection with the communal violence that erupted in Nuh on July 31. The arrest comes after the state police identified him as an accused in one of the First Information Reports (FIRs) related to the violent incident.
Khan, who vehemently denies his involvement, was questioned by the Nuh Police last week. He appealed to the court, seeking protection from arrest and claiming that he was being falsely implicated. The MLA emphasized that he was not present in Nuh on the day the violence broke out.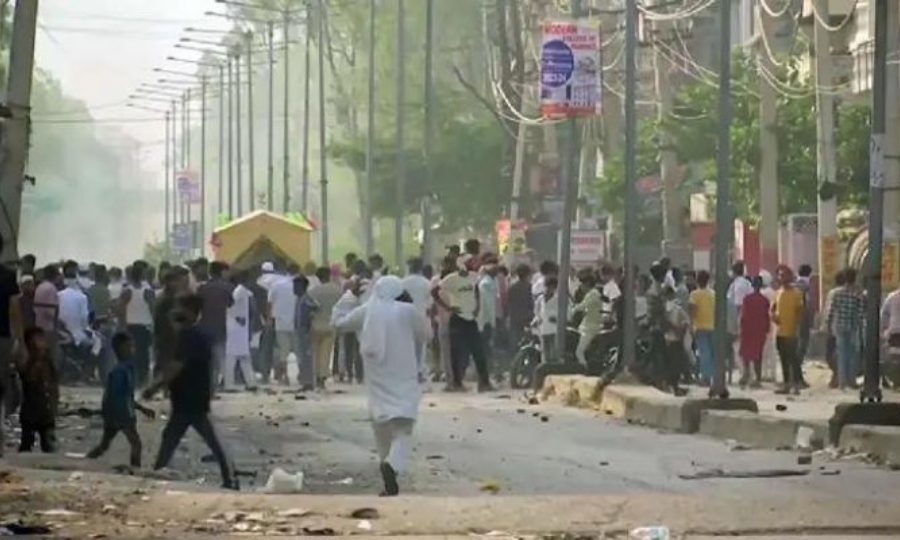 The Haryana government, however, presented evidence to the contrary, including phone call records and location tracking that allegedly place Khan in close proximity to the incident site. The state authorities asserted that the evidence indicated Khan's involvement in the violence.
The recent developments led Khan to petition for the transfer of all cases related to the Nuh violence to a Special Investigation Team (SIT). The Haryana government informed the court that a dedicated SIT had already been formed to handle the investigation.
The case is set for hearing on October 19, presided by Justice Vikas Bahl. Meanwhile, tensions linger as the situation surrounding the communal violence in Nuh remains a matter of intense scrutiny and investigation.
The violence on July 31 during a procession organized by the Vishwa Hindu Parishad resulted in six casualties and an attack on a mosque in nearby Gurugram. The situation has prompted urgent calls for a thorough and impartial investigation to bring the perpetrators to justice and restore peace in the affected region.