Los Angeles, CA – September 15, 2023 – The highly anticipated trailer for Aquaman and the Lost Kingdom has made a splash in the entertainment world, but what's grabbing headlines is Amber Heard's blink-and-you-miss-it appearance as Mera. Fans of the 2018 original film will remember the pivotal role played by Heard's character, Mera, alongside Jason Momoa's iconic Aquaman.
In the new trailer, released ahead of the film's December 20th premiere, Mera is glimpsed for just a fleeting moment as she strikes a glass window underwater. This surprise cameo has reignited discussions about her involvement in the sequel, particularly after Heard's high-profile 2022 defamation trial against Johnny Depp.
During the trial, Heard claimed that her role was significantly reduced following Depp's legal team's accusations that her abuse claims were a "hoax." She revealed, "I fought really hard to stay in the movie. They didn't want to include me in the film."
Director James Wan, who helmed both Aquaman films, recently addressed these claims in an interview with Entertainment Weekly. He clarified, "I always pitched this to everyone from the get-go. The first Aquaman was Arthur and Mera's journey. The second movie was always going to be Arthur and Orm." This reference is to the characters played by Momoa and Patrick Wilson, respectively. Wan summed it up, saying, "So, the first was a romance action-adventure movie, the second one is a bromance action-adventure movie. We'll leave it at that."
Notably, Johnny Depp won his defamation case against Heard, with the jury ruling her 2018 Washington Post article defamatory. She was ordered to pay $10 million in compensatory damages, reduced to $350,000 to comply with a statutory cap. Heard also received $2 million in damages in a counterclaim against Depp.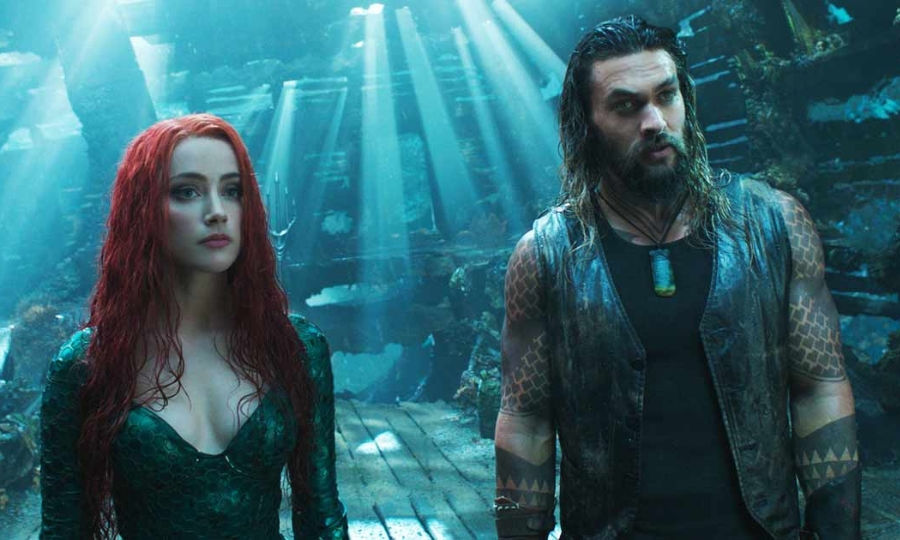 Amidst the trial, a petition to remove Amber Heard from Aquaman 2 entirely garnered over 4.5 million signatures. Yet, Dolph Lundgren, one of Heard's co-stars in the Aquaman franchise, praised her, saying, "She's terrific, I had a great experience with her."
As fans eagerly await the sequel's release, speculation and debate surrounding Amber Heard's role in Aquaman and the Lost Kingdom continue to swirl, adding an extra layer of intrigue to this highly anticipated film.